How do I stay ahead of my competition?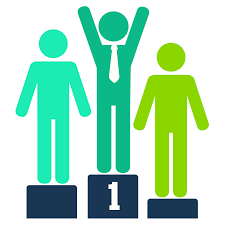 With every passing day, the world is changing and taking great strides. We have observed the conventional being challenged the highest and striving hard to stay abreast with the competition. Many brands have become a story of the past and small names became rage in the past decade. in this ever changing world, one question still remains the same – how do i stay ahead of my competition?
Multiple studies and researches show that the major difference between a strong brand and a struggling one is how they read the market and build their character. Players who keep looking at the competition are the one who always get left behind and the one who strategize to stay a step ahead are the one who create value.
In all of this, we find some common clues which also answer this menacing question with a golden answer i.e. adoption of technology and automation will help you stay ahead of the competition.
Customer needs are changing and evolving with the passage of every minute, where they yearn for higher comfort, value for time, processes, quick and accurate access to information, higher return on every penny being spent and above all a unique experience.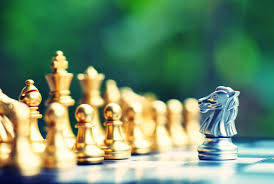 Challenges around technology adoption:
There are multiple question and challenges that arise the moment someone decides to take the long haul of adopting technology in its day to day operations. In order to be able to maximize your return you should consider them all well while creating a great technology laid environment:
What is the bigger vision that you are working with?
What all processes do i automate and to what degree i adopt technology
Who would help in migration and how i will take care of my teams learning curve
How much should be pumped in as budget and how could i maximize return
Who and how would i get to know we are moving in the right direction
How do i make sure the technology adopted is 'best in class' to make sure I am ahead of competition
There could be more questions to the above which would need a proper thought and its imperative that you have clarity around each one before you make investments. But can someone answer all the questions self – well it's difficult and therefore brings us to one of the other most critical questions - do i need to build an internal team or look for a partner who could be trusted and involved to help me meeting my long term goals.
Both have pros and cons but for the companies (especially small and medium size, start-ups, and non-core it companies) we always suggest go for external partners since its difficult to create a strong and proven capability internally and manage something which may not be your core.
This brings us to our biggest challenge – who could be the one whom i can partner with for leading my technology quest?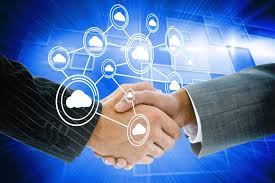 Choose a technology partner wisely
For the above challenge to be arrested well, you need to select a trusted technology partner who has the experience and delivery track record to manage your requirements effectively. Technology partner should be such who helps you to break your technology requirements and provides solutions accordingly. For example, edusome is one such partner who mixes human + technology to engage with the clients to conduct assessments and detailed discussions (in a consultative mode) and understand their requirements, based on which digital solutions are offered which work best for their need and budget.
Most importantly, while adopting a digital solution, it's imperative to take your team in confidence and make them feel comfortable and confident that the solution will act just as a support system and help them manage their day to day work better. That's important since if your team feels confused or threatened with the adoption of technology then you will never be able to maximize the return on your investment.
To know more about how to stay ahead of competition and discuss the best suited solution for your education institute, write to us at contact@edusome.com or call us to know more.